Music & Performing Arts (Drama, Dance, Art) are an essential part of the Beaconside curriculum from when children start our school in Nursery until they start the next stage of their education at Secondary school.
At Beaconside School, we believe that Music is a unique and powerful form of communication that can change the way pupils feel, think and act. Furthermore, we feel there is great value in combining creativity with emotion that enables personal expression, reflection and development- a life opportunity that can reap dividends in the future.
Through regular Music lessons, children will develop an ability to listen to, and appreciate, a wide variety of music, from a range of cultures, styles and periods in history. The children will have opportunities to explore and express ideas and feelings about music, in a variety of ways, for example through dance and performance. The children will also explore a range of musical elements, for example: pitch, tempo and dynamics. The development of musical knowledge and skills will be progressive and the children will develop an understanding of how music has changed, and is changing, through time. Moreover, the children will learn how to read and record their compositions through graphic and written notation and through the use of ICT when appropriate.
Through our high-quality teaching of Music, we will encourage active involvement in creating and developing musical ideas using voices and instruments - both tuned and un-tuned and we will develop a sense of group identity and togetherness through composing, improvising, rehearsing and performing music with others and to an audience. We aim to be fully involved in music community events and projects and will endeavour to enhance our Music curriculum with visits or visitors to the school to ensure our children see live musical performances. We aim to provide opportunities for all of our children to develop their musical skills and passion for music through extra-curricular music tuition and through clubs and out of school activities.
We will encourage the children to develop self-discipline and creativity, aesthetic sensitivity and fulfilment. As a school, we endeavour to use music to enhance the learning in other curriculum areas.
Facilities and Resources
We pride ourselves on own excellent music facilities and resources. We have a dedicated music room with a vast range of musical instruments, from hand bells through to a whole class set of Ukeleles.
Music In the Curriculum
All children from Reception to Year 6 receive dedicated music lessons delivered by our specialist Music teacher. Please see the curriculum progression document below.
Group Music Lessons
We offer a wide range of music lessons for children from year 3 to year 6. These are provided by Cumbria Music and we charge for these per term. In special circumstances we do offer scholarships for talented musicians where families are finding the cost difficult. If your child is interested in learning an instrument please contact the school office on office@beaconside.cumbria,sch.uk or telephone the office on 01768 840868
Orchestra, Groups & Choirs
We run a school orchestra for selected children and they meet once per week after school for practice. As well as this we regularly have groups performing in and out of school and several groups have been champions at Carlisle Music Festival.
Our talented teachers also run singing clubs; one for key stage 1 and one for key stage 2. From these clubs children have the opportunity to participate in our school choirs and perform in and around the local area.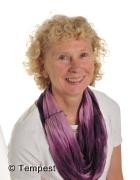 Mrs Elaine Kirkpatrick
Music & Performing Arts leader