Again, another year has passed and we are ready to start a new academic year. Again, plenty is in the offering and being organised over the course of this academic year. We hope you your child will enjoy the exciting new term ahead and beyond.
Kind regards,
Mr Ivinson and Mrs Butler.
UCC Science Afternoon 19.6.2017
Year 5 had a superb afternoon at UCC studying science. They designed a Mars lander and manged to extract DNA from some alien food! What an afternoon! Interesting and insightful. All the children represented the school fantastically.
Glaramara
22nd - 24th May 2017
Over 200 photos taken on different cameras, different days and different groups. Enjoy.
Mrs Stamp - does she or doesn't she ??
5i Merit award winners
Below are all of the children who have won the merit award to date. All have done something special in order obtain such a coveted award.
Greek Experience at Alexandros Restaurant and Deli Carlisle 8.5.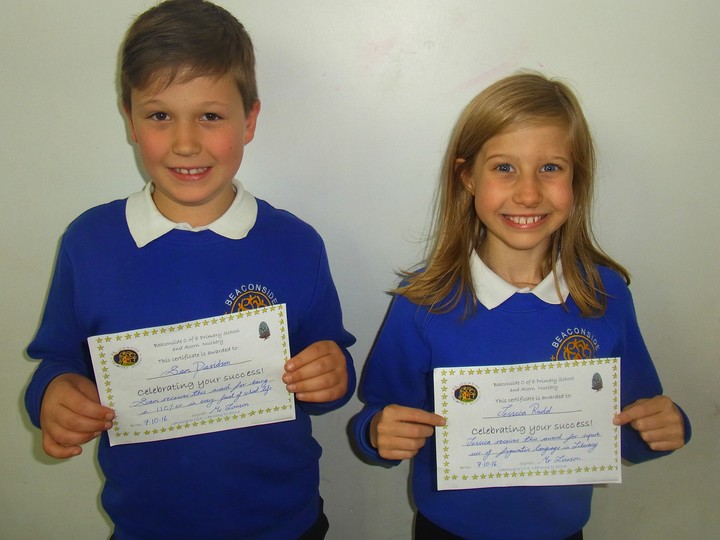 2017
5I were treated to a fantastic "Greek Experience" at Alexandros restaurant and deli in Carlisle. They were talked through a variety of Greek foods and their preparation which have changed very little since ancient Greek times. The class helped prepare cheese croquettes and humus and watched on with interest as to how other dishes were prepared. The highlight of the afternoon came in the form of a small feast which was delicious to say the least; everyone loved their tasting session and empty plates told a very positive story. The Greek music and dancing finished off the afternoon perfectly.
All the Alexandros staff were informative, friendly and incredibly accommodating. We cannot thank them enough for such hospitality.
Eden Rivers Trust 13. 3.2017
Linking in with our flood topic the children were treated to a superb "Natural Rivers for Life" programme delivered outstandingly by Eden Rivers Trust. Children found out about life in rivers - focusing on invertebrates and identifying them. They also investigated the impact of farming on river courses along with learning about flood defences, river channel modification and land management. Minds were indeed lit up and the children were totally engaged and focussed; as can be seen in the below pictures. A big thank you to Mrs Bulter for organising the event for all Upper Key stage two classes and Eden Rivers Trust for a brilliantly captivating study!
Year 5 Glenridding Beck River Study 10. 3. 2017
Both year 5 classes had a fantastic day following the course of Glenridding Beck from source to mouth. All the children got to see first hand classic river features from meanders to spits and point bars. In addition to this, they also got to see how many has influenced the river system in the valley. Furthermore, they all got to see first hand the impact of "Storm Desmond " on the beck and Glenridding itself and how man has subsequently reacted to the storm and floods. All of the children were inquisitive and asked some pertinent questions. All of the group were incredibly well behaved representing the school brilliantly in our wider community. A huge thank you goes all the staff who helped put the trip together.
Rivers/Flooding Topic Hook 6.1.2017
The new topic for this Spring term is focusing rivers, flooding and the impacts of flooding in the local area. The flood alarm and breaking news reports certainly led children to believe an imminent flood was about to occur right beside our school, especially when this was coupled with Larsen C ice-shelf breaking loose form Antarctica with reports stating it could potentially raise sea levels by 10cm in the near future. A real sense of urgency rippled through the upper unit when they had to evacuate the building and fill sand bags to defend against the flood waters.
Y5 Christmas Theatre Trip - The Emperor and the Nightingale 8.9.16
The year 5's had a great Christmas treat visiting the Theatre by the Lake to view their Christmas production of "The Emperor and the Nightingale." The production was superb and everyone had a great afternoon.
Christmas Dinner 2016 - 7.12.16
The Year 5's in both 5I and 5B enjoyed a delicious and filling Christmas dinner. All the smiles say it all, a fun time being jollied along by some of the classic Christmas songs; we have all come to love!
Year 5 and 6 Inter-class football competition 21.10.16
What a way to finish the end of the first half-term! Classes playing each other to see who would become Upper Units champions at football. This highly anticipated event turned out to be worthwhile, sporting and very competitive indeed! Three teams from each class were placed in mini-leagues with the winners going through to the semi-finals. Semi-final 1 was Mr Greenaugh's Team 1 v Miss Stamp's Team 3. Mr Greenaugh's team ran out 8-0 winners. Semi-final 2 was Mrs Butler's Team 2 v Mrs Stamp's Team 1. Mrs Stamp's team came up trumps with a 3-0 victory.
This set up a thrilling final between Mr Greenaugh's Team 1 and Mrs Stamp's Team 1. Both teams were evenly matched throughout this highly paced final; which saw a last minute goal by Mrs Stamp's team only separating the two.
Our congratulations to Mrs Stamp's team on their well earned victory to become Upper Unit Football champions 2016.
Ullswater Community College Prize Day 20.10.16
Beaconside Primary School was kindly invited to attend UCC Prize Day by Mr Pattinson (Headteacher). This is a huge date in the Colleges calendar which celebrates both academic and non-academic success. It was fantastic to see so many Beaconside alumni in their prize list. Every performance which unfolded during the ceremony had at least one Beaconside former pupil which further highlights the calibre of past Beaconside pupils. Furthermore, two Beaconside alumni were Head Boy (Fergus Vequery) and Head Girl (Amy Hullock), both highly respected positions in the colleges ranks. In addition to this, our pupils got to see the amazing Union J deliver an impromptu performance during their giving of prizes! A great ceremony was had by all and our Year 5 children represented the school brilliantly well setting a great example to all. Many thanks goes to Mr Pattinson for inviting our school to a very worthwhile and inspirational ceremony.
Below: Our Year 5 pupils with former Beaconside pupils who performed in the band "The High Ground" and the current Head Boy and Head Girl.
Road Safety Day (Gist Haulage) 18.10.16
Road safety day was a great success. Children were further informed of road safety and awareness by employees of GIST haulage. Children, like the adults, were amazed at how little HGV drivers can actually see out of a cab when in close proximity to people and other vehicles; highlighting the need for extra vigilance when near vehicles on the road. A very worthwhile and informative session indeed! Many thanks to the GIST drivers and Miss Kendal for organising the session.
Tudor Trip to Carlisle Archive Centre and Carlisle Castle 14.10.16
Year 5 had a great day on their trip to Carlisle Archive Centre and Carlisle Castle. The below pictures speak for themselves. The children had the opportunity to experience a number of different activities at the Archive Centre which ranged from a tour of the centre itself to using primary and secondary Tudor sources to find out interesting information from the period.
The Castle part of the trip was equally as interesting and fun. Children were fascinated by a castle steeped in such rich and deep history. What amazed most was the simple fact that all the goings on at the castle were so close to home! Who'd have ever thought?
A big thank you goes out to the staff at the Archive centre for being fantastic hosts and putting a great deal of effort into everything they laid on for our children, again many thanks. Also, a huge thank you goes out to the staff at the school for putting together such a worthwhile trip.
Furthermore, the children represented the school and themselves fantastically well.
Tour of the centre
It was interesting to find out the history of the house which was built by the Fawcett family during the 1800's and all its wealthy owners up to Lady Gillford; as well as the most recent history that has seen the property turned into our local archive centre.
Secondary Sources
Children got to study a map of Carlisle from Elizabeth I's reign-the original of which is housed in the British museum of history. To see how the city was laid out and why, and how it has changed over time was quite remarkable.
Primary Sources
The children got to work with primary sources of which were up to 420 years old dating to Elizabeth I's reign. Also, they got to see and use the "Dormant Book" which provided the local area with rules and laws. The centre staff also allowed us to see an original map of Penrith from 1821 along with a log book from Beaconside School of the time; the school however wasn't located in Penrith. Despite the age of the log book, many children did ask if our staff worked there; they were soon corrected as we definately know Mrs Butler, Mr Ivinson, Mrs Tweedie, Mrs Harrison, Mrs Utting and Miss Foster are not 195 years old! Ha ha!
Quill Writing
The group loved writing with the implements of the Tudor time - quills! Not easy! Despite this, some lovely examples of signatures were produced, as were ink stained fingers.
Carlisle Castle
The castle like the Archive centre was fascinating. The children got into the spirit of the visit and were taken in by all the events that have happened at this border stronghold. From re-enforced battlements by Henry VIII, to licking walls in the dungeons and towers which exiled Scottish Queens resided in, all of us, including the staff, were taken aback!
Macmillan Coffee Morning 29.9.2016
Class 5I decorated cup cakes to help towards the Macmillan Coffee Morning efforts. This theme shared with every class throughout the school. The morning was a great success with over £450 being raised for this life-saving charity. A huge thank goes out to everyone who supported this cause by donating cakes and turning up to the event and buying cakes and coffee! Every smiley face tells a story!
54 Degrees Curriculum Time P.E. with Class 51
54 Degrees provide an excellent service covering P.E. throughout each key stage. They cover all aspects of the P.E. curriculum with great skill and expertise during teachers PPA slots.
Below they can be seen delivering large balls skills based around the fundamentals of Netball.
Well it's great to back; plenty is happening and being planned over the 2016 Summer term for year 5. We hope you and your child will relish the new term ahead!
Kind regards,
Mr Ivinson and Mrs Butler.
Science Day at Ullswater Community College - 20.6.16
Class 5I and 5B had a superb afternoon on Monday 20th of June down at Ullswater Community College. Both classes experienced the same fun activities which were designing a landing craft and extracting DNA strands from a strawberry. Added to this, children learned about the scientific signs that are used in science labs, which will be put to good use once they move onto their secondary education.The landing craft experiment asked the classes to use different materials to ensure an egg would not be broken after a 20 foot fall onto a concrete surface, the results were interesting indeed! The second investigation was interesting too; showing children what DNA strands looked like and how relatively easy it is to extract DNA strands from a fruit. A good range of skills and thinking were put to the test and the results were great.
A huge thank you goes out to the Science department at Ullswater Community College for such an exciting and rewarding afternoon!
Please have a look at the below photographs to see how engaging the afternoon was for the children.
Smiley faces with unbroken eggs show which teams had successful designs and landing craft builds!
Group winners.
Some groups won "Science Certificates." Staff from the UCC science department chose the groups which they thought had worked well as teams and also how they applied their scientific knowledge to the tasks at hand.
Queens birthday celebrations, Variety Performance and Picnic Class 5I AND 5B (10.6.2016)
The school had a lovely afternoon watching a variety performance in honor of the Queen's birthday. Below are Class 5I; excited and ready for the performance to unfold. Below are their performers, Sienna and Lillie, who sang and performed a gymnastic routine to Justin Bieber's "Love Yourself."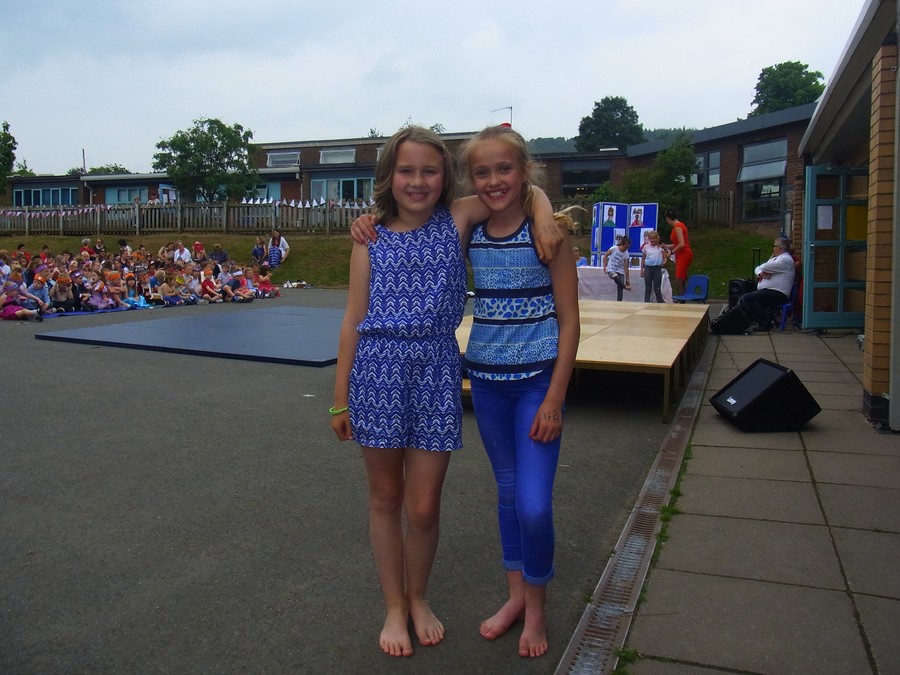 Above: Charlotte Dent delivering and unaccompanied National Anthem for Mrs Butler's class and the whole school. A shining star indeed!
Please click the above play icon to listen to Charlotte performing for Class 5B. Charlotte sung the national anthem with aplomb. She delivered it beautifully without any backing tracks infront of a huge audience which takes real courage and conviction to do. You were a credit to yourself and your class, Charlotte. Well done!
Glaramara Outdoor Education Residential 18.5.16 - 20.5.16
Year 5 had a truly fantastic two and a half day stay at the Glarmara Outdoor Education Centre last week. The whole group were a credit to themselves and their parents. Behaviour was excellent as was the children's have - a- go enthusiasm. All of the group completed every single activity that was offered and a small handful overcame fears to accomplish some great personal achievements. It was great to see all of the children representing the school in a wonderfully bright shining light. Below are a range of photographs showing different groups experiencing the different activities that were offered by the centre.
Arrival (Wednesday afternoon)
On our arrival we were given a warm welcome by the centre's staff; before going off to participate in our first activity.
King Kong Climbing Wall (Keswick)
Group 3 and 6 went climbing on the first afternoon. Normally the activity would take place outside at Castle Crag. However due to the rain earlier in the day the crag face was to slippery so we went to King Kong climbing wall as an indoor alternative. This made no difference to the activity as it was both exciting and challenging. It was great to see all of the group listening intently to instructions and demonstrations, before throwing themselves headlong into the climbing experience! It was great to see children confidently climbing, belaying and tying figure of eight knots. Abseiling proved difficult at first,but got easier the more they did it. Boldering turned out to be great fun too!
Evening Activites
Evening activities consisted of fun team building exercises which encouraged children to work co-operatively. These activities also encouraged the children to problem solve by applying their thinking to the task at hand. As you can see smiley faces equal fun times!
Ghyll Scrambling (Honister Ghyll)
The Ghyll Scramble up Honister Ghyll proved to be incredible fun! Lots of splashing and jumping into the beck took place, as did an impromptu beck shower. Also, nearly all of the group went through the "Rat Hole" near the top of the beck - indeed a challenge if there ever was one!
Canoeing on Lake Derwentwater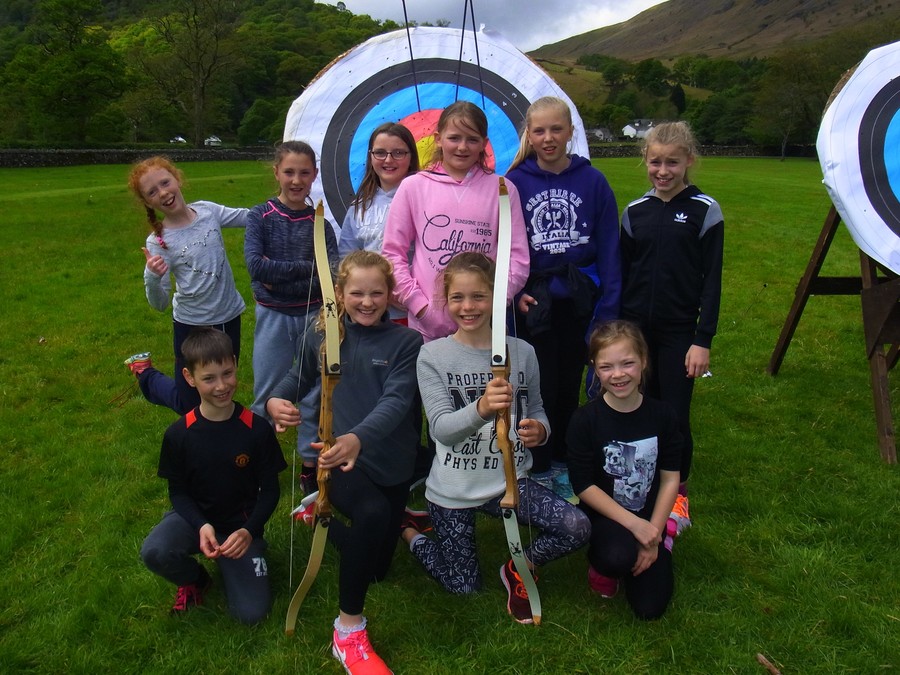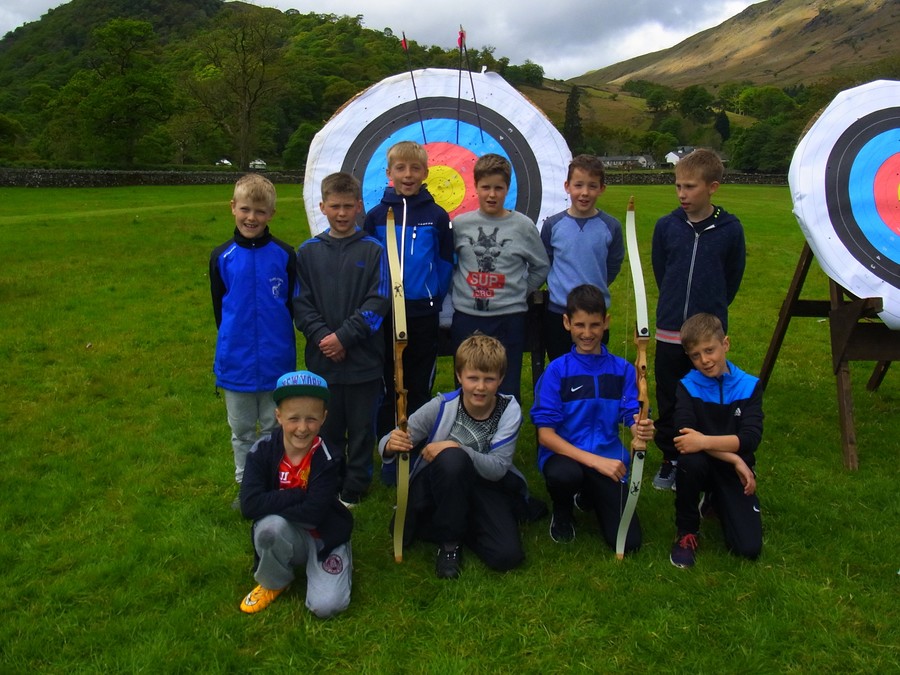 Mrs Kirkpatrick's photos:
Below: Mrs Butler's photographs of the Glaramara residential.
Below Miss Bland's photographs of the Glaramara residential.
Licence To Quill
Below are all of the children in 5I who have know obtained a "Licence to quill." These licences can only be obtained when children have proved they can write neatly and in a uniformed manner which is both cursive and legible. A huge well done to the below children who have managed this.
Cross Curricular Work - Maths and Art
Below you see some superb examples of cross curricular art from 5I. The children have used rotational symmetry to create a range of exciting and vivid pictures.
Ancient Egypt Cross Curricular Topic
Year 5 have been enthralled by the Myths of Ancient Egypt. Whilst Class 5B were studying the Egyptian Creation Story they discovered that there were many versions of the same story because it was not written down but told to different generations through the ages. They have worked hard to memorise the story – no mean feat because it is full of many different gods and goddesses with strange sounding names. A performance session was then held with groups of children re-telling this ancient tale, using grand gestures and theatrical voices to hold the attention of the listeners. Here are some photos of the performances.
Enter text...
Poetry Day with Ian Bland (Young Peoples Poet)
On Tuesday 22nd of March poet, Ian Bland, paid Beaconside a visit. As a school we have been working hard to raise the profile of English for all children and recognised that poetry can sometimes be overlooked in a busy curriculum. We invited Ian into school to share some of his own creations and to encourage children to create their own. We were not disappointed! The children were treated to a poetry performance session in the morning where they joined in with rhyming verse and actions. In addition to this, every child worked with Ian throughout the day in a poetry workshop where some fantastic poems were written. Overall a great day was had by staff and children alike, we hope to use some of the poetry techniques we learnt in the future. Many thanks to the PTA who funded the visit, we all thoroughly enjoyed it!
Below is Ian performing his "I'd like to be ..." poem for the Y5 and 6 children.
Science Week 14-18th March 2016
Class 5B Flying animals and Classification
Class 5B have been looking at how Classification keys are used to classify different animals. They looked closely at the features of birds and how these might help them fly. On Tuesday, they designed and made their own flying animal. Each animal was given a species name. The next day they created a Classification Key for a group of differently designed animals and then took them outside for some scientific measurement of how far they could fly. Each flight was repeated three times to find an average distance. Our animals were obviously well made because they survived their flights and now hang in the classroom. All of our work has been recorded on a Science week sheet. We finished the week by creating a Fact File for our imaginary flying animal and sharing these with parents on Friday afternoon. We hope you like looking through our photos.
Science Week 14 - 18th March 2016
5I creating models which can glide
On the first day of Science week 5I worked out how to use and create Classification Keys. On the Tuesday they began to research a range of birds, animals and insects which could fly. In doing this they were able to design and begin making models which have been designed to glide using all of nature's best bits. Tuesday afternoon was dedicated to model building whilst Wednesday morning was used to fine tune and change models after initial test flights. As you can see below, many wild and wonderful models have been created and built with great thought going in to each and every design / model.
5I displaying their final models
5I Flight Testing and Measuring Flight Distances
Below you can see 5I are hard at work testing their models. They eventually fined tuned their models before going to do their recorded flights. Take the time to look closely at some of the models in flight; some were really successful!
Class 5I creating fact-files on a range of birds from around the world
Class 5I created a range of fact-files on many different bird species. Each fact-file focused on habitat, eating habits, behaviour, appearance and interesting facts about the bird they were researching.
Ullswater Community College Students visiting during Science week
We were lucky enough to have a select number of Year 8 students come and visit year 5. They showed our year group some truly interesting ways in which they could get objects to move using propulsion, chemical and mechanical science to obtain movement. The students were enthusiastic and inspiring. Furthermore, they were a credit to themselves and the college. Many thanks UCC!
5I New Front Cover Designs of Julia Donaldson Books
Below are a myriad of new book covers which have been designed by 5I for a range of Julia Donaldson books.
Extreme Reading Display
Year 5I and 5B had a good show in the extreme reading competition! Crazy reading in crazy places or doing crazy activities when reading. Clearly, good times were had by all and it is very clear a great deal of imagination went into Extreme Reading!
Class 5I World Book Day Costumes
Class 5I thoroughly embraced the dressing up in costumes for the World Book Day extravaganza! All of their costumes were based around characters and animals form the Julia Donaldson books.Everything from The Smartest Giant in Town to the Stickman. Happy faces; even happier times!
Paired Reading with Key Stage 1
5I and 5B paired up with Miss Kendal's class and Mrs Prickett's class. Children were encouraged to read with expression and intonation; bringing a range of books to life for the children in Key Stage 1. A wonderful time was had by all. The magic of sharing reading books is infectious and satisfying at the same time, for both reader and listener.
World Book Week and World Book Day Extravaganza
Here at Beaconside the school is wholeheartedly embracing World Book Week and World Book Day!Everything we are doing in class is going to be based around the Julia Donaldson books. Make no mistake a myriad of exciting activities are unfolding over the course of the week.
Drop Everything and Read - at different intervals during the week, for 10 minutes. Any book, any genre, any time! Awesome!
Reading Buddies - Older children read aloud to younger children; classes have been allocated a buddy class this week! Superb, there couldn't be a better way to encourage both older and younger children to read.
What are you reading and why? Children write down what they are reading and write a recommendation about their book! No, better way to highlight a deeper understanding of the book they are reading and enjoying!
Teacher slots - Children will visit teacher of their choice and listen to an extract from that teachers favourite children's book.
Extreme Reading! Children get parents to take photographs of them reading a book in a crazy place or doing a crazy activity! I'm sure we will get a great response and a lot of belly laughs!
Guess the Teacher - Teachers are covered by their text and children must try and guess the teacher who is reading. Endless fun!
Dress up as a Julia Donaldson character! On World Book Day itself children and staff are encouraged to come to school as a character from one of her books! We are expecting everything from Gruffaloes to Tiddlers; plus everything in between. The fun in brainstorming ideas for a costume is endless! Hard work for parents however the end result is always worth it- memories that will last a lifetime!
Below is a scene from the Scarecrow's Wedding!The book which which Upper Key stage 2 are basing their writing activities around. How cool is that? Many thanks to Miss Short for putting such a brilliant display together.
Y5 Geography Trip Into Penrith Town Centre - 2.3.2016
Both 5I and 5B have been studying Penrith's land use over time. We have also looked closely how the town's buildings have been linked to its historical past. On our trip we were trying to identify what theme Penrith's land use had running through it. We were also trying to decide what age group the town trail was catering for. From this, we will decide if Penrith can offer more to tourists and young families when they are trying to find activities to do in Penrith, if they were on holiday here.
Y5 Cross Curricular Art by 5I
Here is a selection of 5I's Cross Curricular Art. Here the children have created art work which uses fractions and right angled triangles. Each picture contains 18 right angled triangles which allowed the class to create pictures using halves, thirds, sixths and ninths in a variety of ways.
Y5 Science
Class 5B have been filtering the impurities from muddy water with excellent results. Judging by the look on some of 5B's faces they were both satisfied and amazed at how clean the muddy water became when filtered! The wonder of science never fails to switch on young inquisitive minds!
Y5 Science
Below you can see both 5I and 5B are hard at work separating mixtures. Both classes planned how to separate a number of solids and used team work to choose the most appropriate methods and tools to separate the mixtures. It's great to everyone is enthusiastic and great at working in a small group.
Y5 Science - Spring Term 2016
Year 5 are currently studying States of Matter in addition to looking at what materials dissolve in various liquids. Added to this, they are working out ways to separate solutions and mixtures. Other areas which we are studying are how some reactions are reversible and irreversible. Below are a few pictures of Mr Ivinson's class doing the three states of matter experiment with water and ice cubes.
Year 5 Science
Class 5B have been hard at showing the three states of matter. Also, they have worked scientifically making observations and taking temperature measurements using the data loggers to get accurate readings. Eventually, the class plotted the temperature readings on a line graph, much to their credit and interpreted the graph itself - never an easy task.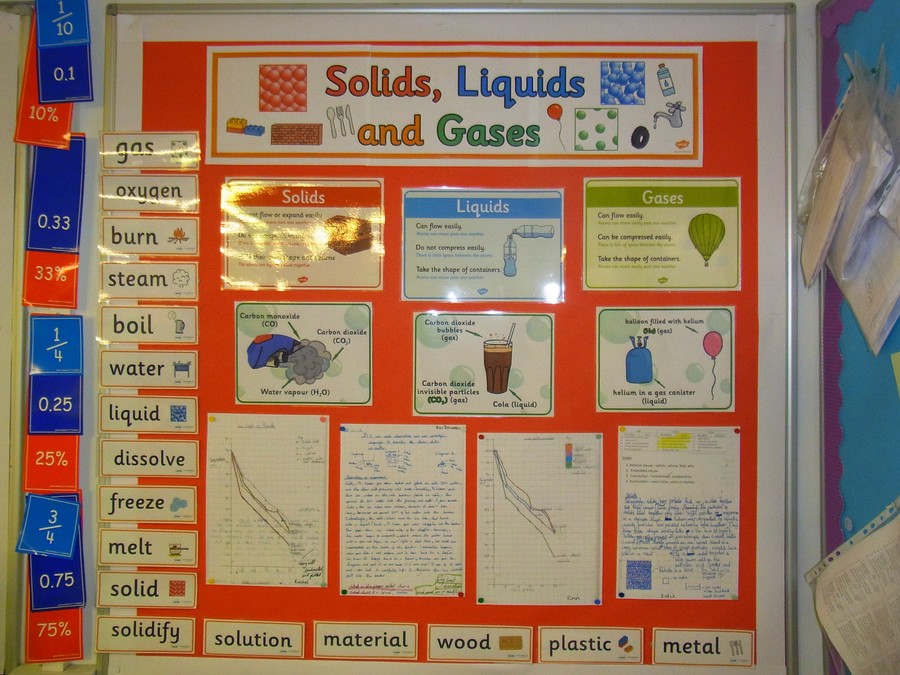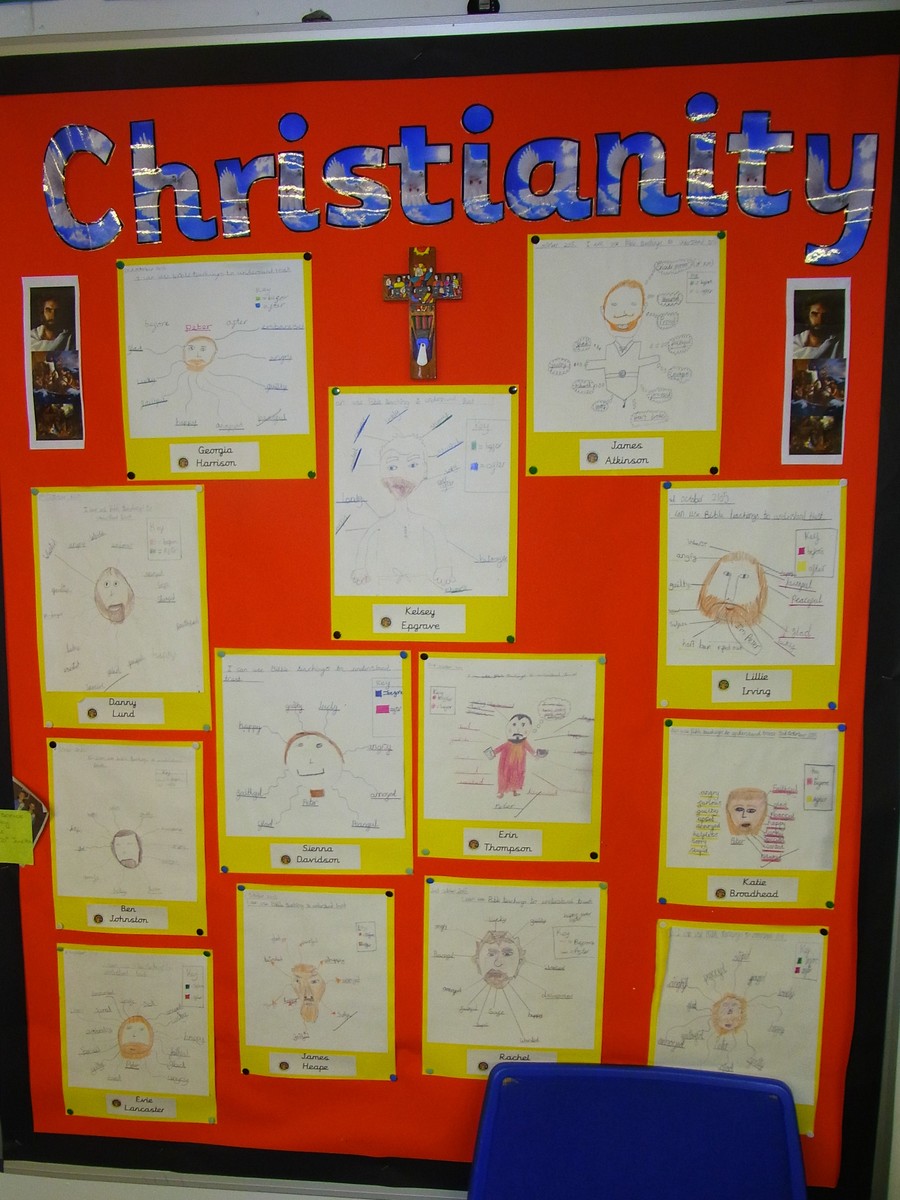 Children in Need Day (13.11.15)
Class 5I went to some incredible lengths to come dressed as various hero's and superheros for Children In Need Day. Can you guess who has come as who? We have a range of people from Batman to You-tube characters and from parents to divas, Beaconside Boy was an interesting hero if I ever saw one! Lol!. All the children looked the part. Many thanks goes out to all the parents who helped put together their hero attire, never an easy job and always stressful! Interesting, but always worthwhile and funny to boot. Mr Ivinson, Miss Gavican and Mrs Kremer all looked the part too!
Long Meg Trip (12.11.15)
Class 5B and 5I experienced a superb History and Geography field trip to Long Meg Stone Circle (largest stone circle in Cumbria) on Thursday morning. Children were given a a small range of activities to complete which included Geography, History, Literacy and Art. Hopefully, we will get some great work out of this trip which can be put on display both in school and on the school's website.
Always a place of mystery and intrigue; Long Meg and her Daughters never fail to deliver this experience and they duly delivered on this particular morning. One school camera worked perfectly well in school, but refused to work at the site. On returning to school the camera mysteriously worked again. Did Long Meg not want her picture taken? I wonder? Scary stuff! Class 5I and 5B seem to think so!
All the children had a great time and represented the school fantastically well! Again, our thanks goes out to Mrs Butler for organising such a wonderful trip to a very famous local landmark.
Mesolithic Museum (5.11.15)
Last Thursday afternoon Class 5I and 5B had a brilliant Mesolithic museum session lead by Karen McDougal of Penrith museum. Children found out how and why Mesolithic man came to Cumbria and in particular the Eden valley. Children were also shown a range of Mesolithic items ranging from tools to skins. Furthermore, the classes were allowed handle the artefacts and replica items so as to get a real feel and insight as to how Mesolithic man would have handled and used such items. A brilliant time was had by all, as you can see from the below pictures. We are now looking forward to our trip to Long Meg and her daughters. A huge thank you goes out to Mrs Butler for taking the time to organise such an interesting session.
Neolithic Houses by Class 5I
Mr Ivinson's class have been designing and building Neolithic houses using clay and natural materials found in the school grounds. House design has been based on those found at Skara Brae, on the Orkney Isles, which is located just off Scotland's North East coastline. The children thoroughly enjoyed being part of a team of four. They had to organise themselves into foragers and builders and complete the task as a team. You can clearly see from the below pictures all the groups in the class worked co-operatively and very well to create some praiseworthy end products. A lovely afternoon was had by all.
Mesolithic Houses by Class 5B
As part of our cross-curricular topic on the Stone-Age, Mrs Butler's class have designed and built Mesolithic houses. They used the school grounds to forage and gather the materials that were used by Mesolithic people to build the shelters and create their own Mesolithic settlement.
P.E. Football Lesson - Autumn Term 2015
Here are both Mrs Butler's class and Mr Ivinson's class being put through paces during a football session. Children were learning to pass and control the ball. They were asked to how to keep the ball best off an opponent and how to retain possession as best as possible in a game situation. Below you can see the children putting their skills, knowledge and application to good use.
Harvest Service - St Andrews Church - 2.10.15
The Harvest festival proved to be a superb service on Friday. It was great to hear y5 speakers from both Mr Ivinson's and Mrs Butler's class deliver their lines with great confidence and expression. Furthermore, it was lovely to see all year groups add thoughtfully to the service. The singing from the school was brilliant and the children in y5 thoroughly enjoyed the event. As you can see from the photographs, smiley faces were aplenty indeed! Many thanks to Mrs Allgood and Mrs Malyon for all their hard work and effort in organising such a thought provoking, yet uplifting service.
Tour of Britain 2015
Year 5, along with the rest of the school, had a fantastic afternoon watching the Tour of Britain pass over Beacon Edge on their way to the stage finish at the top of Hartside Pass. Being highly anticipated, the tour created a buzz of excitement among the children and the staff alike! Plenty of enthusiastic cheering took place, on a brilliantly sunny September afternoon, something we all needed after an indifferent summer.